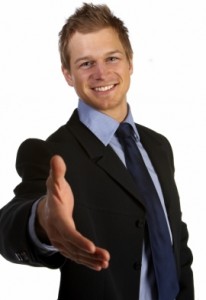 For those who remain unaware, your website is a representation of you and your business. Just as with any other form of marketing collateral, your website should demonstrate the same professionalism, personality and attitude of your business. Although it seems like business owners are finally getting this through their heads, there is still a ways to go in many industries.
In our opinion (and experience), some of the most out-dated websites come from the restaurant, real estate and local shop industries. For years we've noticed this and have heard a tremendous list of excuses from business owners. Our general rule of thumb is that if your website fits any of the following criteria, it is time for an updated look!
1) My website has photos/images that are stretched or skewed in width/height.
2) There is an animated mailbox character jumping around asking people to "E-mail Us" on the bottom of my homepage.
3) There is a marquee scrolling across the top of my homepage explaining the services and specials my business offers.
4) There is a counter for how many people have visited my website at the bottom of my pages.
5) The bottom of my website has a horizontal scroll bar for no reason whatsoever.
6) My site has soothing background music that begins immediately upon page-load.
7) My site has remnants of Clip Art and Word Art strewed about.
8) There is a guestbook available for all visitors of my website to sign.
9) Blinking text effects are featured.
10) My website doesn't link to any social sites (i.e. Facebook, LinkedIn, Twitter etc.)
So, take a look at your website and decide whether or not it needs an update. Does your site represent you and your business? Are your latest services and products featured? Do you feel that potential customers visiting your site will have the right first-impression of your business?
If your site does fit one or all of the criteria above, it isn't too late! An investment in a website is one of the greatest investments you can make in your business. More and more businesses are seeing customers at their website before a phone call or visit to their office or store. Make a decision today to impress your potential customers and give your website the attention it deserves and have it drive business for you.
Tags: design, marketing, small business